April 28, 2020

Come one, Come all!  On Friday, May 8, from 9:00a.m. – 10:00a.m. we are holding a parade chapel!!!  If you and your child(ren) would like to drive through the parade of teachers that so badly want to say hello to them, we invite you to come drive through our MGAES parade!!!  We will be having our parade rain or shine.  Feel free to decorate your car too!  We want you all to know how much you are loved and missed!  Can't wait to see you drive through!
Specifics: This will happen JUST LIKE CAR LINE! Please enter on the east side and exit on the west side. Teachers and staff will be lined up all the way down the sidewalk and beyond to wave, cheer, and smile at your families! We are asking you to drive by slowly, you may stop for a few seconds (5-10 seconds) to say hello to your specific teacher as well. While in the car line please be patient and considerate! Teachers may not specifically be in line of grade levels, there are NO shortcuts or skipping around in line, one long drive through to say hello to everyone! You may NOT exit your vechicle for any reason.
Please remember to apply for financial aid by May 15. We understand that your circumstances have likely changed since last year, but unfortunately we cannot process any financial aid requests without a current Facts application. We encourage you to add a comment within the Facts application and put in your best guess of your projected income and expense numbers for this year. If you have any questions, please contact Jessica Minden at jminden@mgaes.org
Survey Results
Thank you for taking the time to complete last week's survey in our newsletter. The overwhelming support, compliments and positive feedback was a much needed boost for our teachers and staff. We also want to acknowledge the concerns that were brought up, WE HEAR YOU! Moving forward we will be addressing some of the issues that were brought up to the best of our ability.
One of the things that came up several times is the need to pick up all of your students belongings. While this has been a concern for us and we have been thinking of ways to do this, your survey responses were a push in the right direction. We will be gathering your students belongings and having a curbside pick up THIS FRIDAY, May 1st.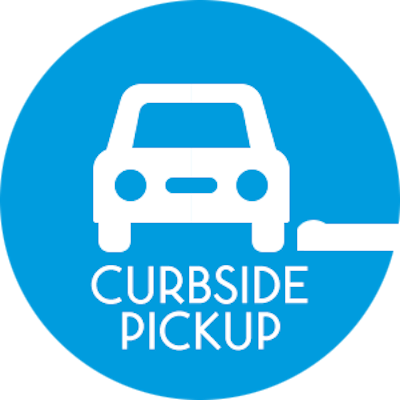 CURBSIDE PICKUP
Friday, May 1st 
This will look very similar to our packet hand out when we returned from Spring Break. Please refer to the DESIGNATED TIMES listed below (alphabetical by LAST NAME) and this will be a car line style pick up. If you have specific items you know you need (ie: music instrument located in a certain place) you must contact your students teacher immediately. They will be able to accomodate requests until tomorrow evening at 5pm (wednesday, April 29th). You may not feel you have anything to pick up – please confirm this with your students teacher. Jr. High students please contact your homeroom teachers.
This will also be a time to return library books and gather lost and found items. At the end of our curbside pick up where our busses are normally parked, please pause and remain in your car to speak with the staff there and return a library book OR look at lost and found items on display.
Again, pick up times are alphabetical by last names:
A-F (10-10:30am)
G-L (10:45-11:15)
M-R (11:30-12:00)
S-Z (12:15-12:45)
This will be the ONLY curbside pick up we have available. If you have a schedule conflict and absolutely cannot be there at the above time, please contact Mr. Peinado to set an appointment.
We were also asked to be transparent with where our funds go, how much we still need and why we cannot offer tuition discounts at this time. Please find the graph below outlining where funds go, how much we need and how much we have towards those budgets.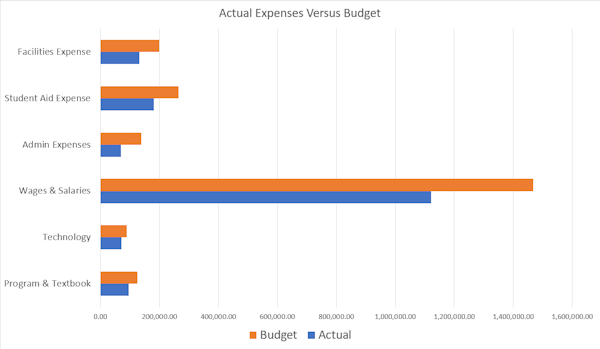 We take your feedback seriously and we have already met as a staff to review comments and concerns. THANK YOU for trusting us with your students, we do not take it lightly and are blessed to serve your family. Please continue to stay in touch with us and reach out to us anytime.